Game Description:
This game is an Unicorn game type, created and developed by Primaerfunktion.de
Features
The main characters are Unicorn characters
There are many steps to enjoy this game with the main Unicorn characters
A unique activity
Easy-to-follow on-screen instructions
Platforms
This game is a web browser game (desktop and mobile).
Categorization
Unicorn games »Fighting Games »Unicorn takes revenge on the bad invaders
More Information about Unicorn VS Third Reich game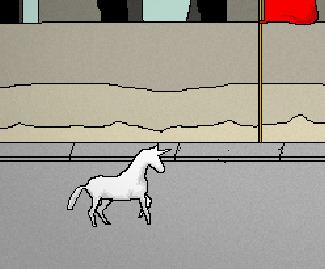 Play new game Unicorn VS Third Reich for free online at our website Gamesmylittlepony.com. As other games on our website, you can play this game in your browser, your mobile and enjoy it for free as well. Your task in this game is to help our Unicorn character to take revenge the Nazis because they seized his favorite ranch. This is a difficult game and you must have the strategy to play.
In this game, you will use the keyboard completely to play games. X to start playing game and arrow keys to move your Unicorn character. P key to pause game, 0 key Mute Sound, - key to sound down, + key to Sound UP. This game is designed for every player, especially for baby boys. They will surely like it. You can enjoy this game with your friends to come here. We are very happy about that. This game is simple but it is very funny and interesting. I hope that you will like this game and come back here to play more game. You can recommend your friends, your relatives to come here. You can enjoy Horse games, Unicorn games on our website as well. Besides this game, you can enjoy other games with other categories such as Descendants games, Io Games, Baby Games, Sailor Moon Games, Elsa Games,..in our game systems. If you have any idea or question about our games, please let us know. We are ready to answer them at every time.
Here is the game video to refer
How to play:
Tips and Tricks: